Customer Service
Need advice or information?
French company, we design and manufacture our products in our premises in the south of France. We make every effort to develop the commercialization of our products in the rest of Europe. We have a network of resellers in France, of course, but also in the Netherlands, Belgium, Luxembourg and Switzerland. We can dispatch our products throughout Europe with home delivery.

If you are interested in purchasing one of our products and would like to know the address of the reseller nearest you, you can contact directly our sales representative Europe, Benjamin, who will be glad to answer you.
The exchanges are done in English by email or by phone:
info@damius.com / +33 490 594 910
This is a mobile number in France. Depending on your phone subscription, fees may apply. If you wish to avoid this, simply ask us to call you back by giving us your phone number by email or via the form below. The exchange can only be done in English, or in French. Thank you for your understanding.
Come visit us (by appointment only) !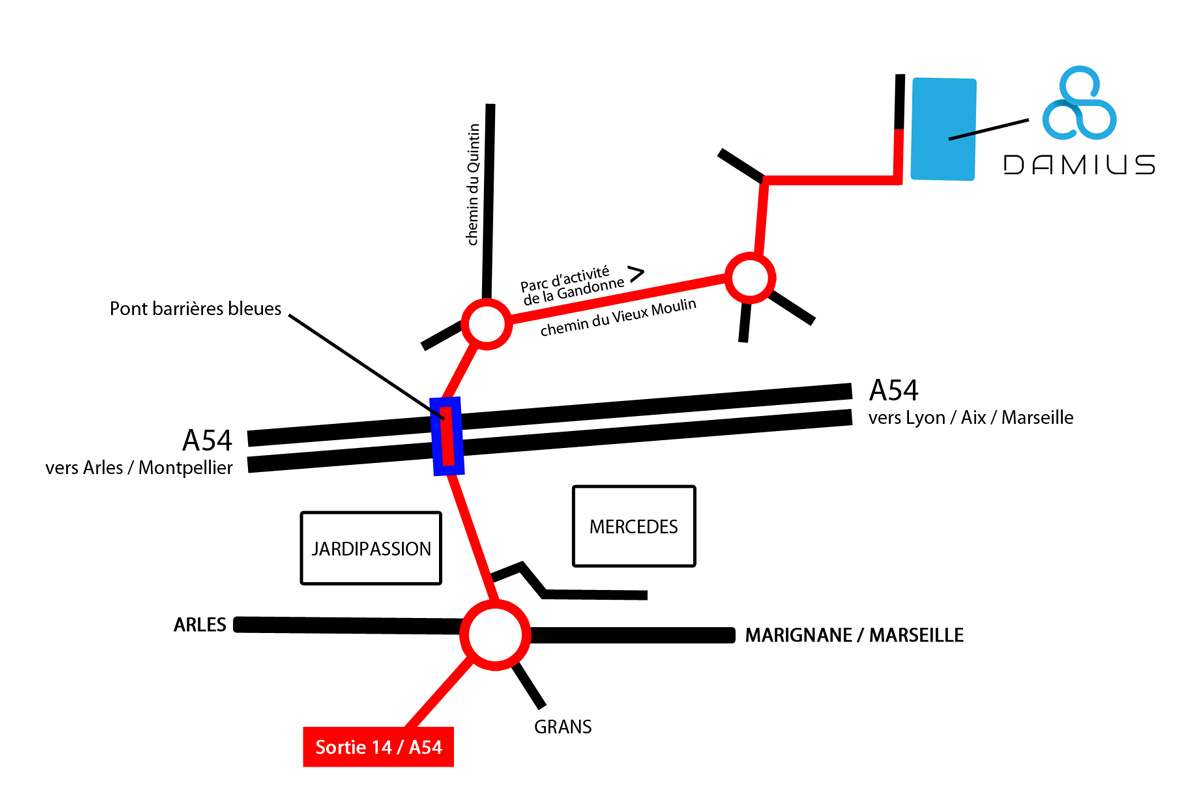 DAMIUS - Tricycle Evasion
199 avenue des Oulivarello
Parc d'Activités de la Gandonne
13300 SALON DE PROVENCE - France