Your tricycle delivered to your home & ready to use for 1€!

1€, it's symbolic but it's important!
We make a point of delivering our fully assembled and ready-to-use tricycles. This operation is not as easy as it may sound, the assembly of an Evasion tricycle requires 6 hours to a qualified and trained technician. Here is the detail below:
Preparation of the frame before and after painting

Assembly of subparts (handlebars, saddle, wheels)

Assembly of the tricycle in its entirety

Installation of options and accessories

Marking the Bicycode serial number

Brake and derailleur adjustment

Tricycle testing in real conditions on approximately 2km

Preparation of the packaging (pallet and cardboard manufacture)

Ultimate checks, quality control and packaging of the tricycle
On top of this service we must add packaging and transportation costs.
All these services (assembly, packaging, and shipping) amount to a significant but necessary cost for you to receive your adult tricycle as soon as possible. That is why we take these costs entirely to our charge, except for this symbolic 1€!
Along the experience and know-how required, this service amounts to a significant cost in terms of manpower and transport. However, in our opinion, it is essential that you may use and enjoy your tricycle as soon as it is delivered to your home; which is why we only ask for a symbolic participation of 1 € for the assembly and the delivery of your tricycle.
The whole team thanks you in advance for your support.
>> Cost and delivery times:
We process and ship orders from Monday to Friday (excluding holidays). An order validated on a Saturday, Sunday or holiday will be processed the next working day.
Currently, shipments are made for 1€ symbolic to metropolitan France, Corsica and Monaco. Shipments outside France are possible with an additional cost.
Information on the stock and availability of our tricycles is indicated on each product sheet. After the tricycle leaves our premises, it takes a period of about 3 to 5 working days for you to receive your order at home.
SHIPPING OUTSIDE METROPOLITAN FRANCE:
Regarding shipments to countries other than France, it is necessary to count on an additional charge for transport. Here are the conditions:
Belgium, Luxembourg, Netherlands: with an additional cost of 100 €

for home delivery

VAT included
Spain, Andorra, Italy, Germany: with an additional cost of 200 €

for home delivery

VAT included

Switzerland: with an additional cost of 100 €

for home delivery

including customs declaration fees, delivery charges, customs duty and VAT

United Kingdom: Invoicing without VAT with an additional cost of 100 € for home delivery, VAT excluded



>> For delivery to a country other than those aforementioned, please contact us.
>> Track your delivery:
Our partner carrier is in charge of notifying you about the shipping of our tricycles as well as keeping you up -to-date on the progress of the delivery, step by step (processing of the parcel, when the parcel reaches the facility...); it will do so via e-mail and SMS.
To access the delivery information of your order in real time, get your shipping number and go to the website of our partner carrier.
MONITORING GEODIS >> www.espacedestinataire.com
>> Delivery to your home: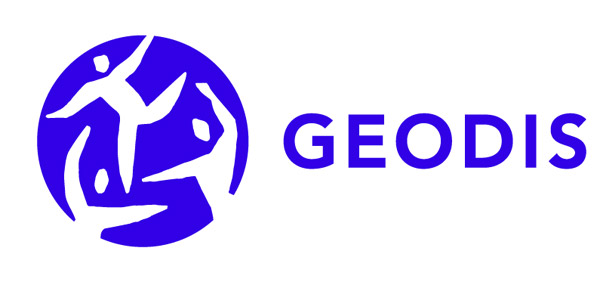 Our partner carrier Geodis

In order to guarantee a fast and careful shipment, all our tricycles shipments are insured by the transport company GEODIS.
After the carrier picks up your parcel from our workshop, you can expect your tricycle to be delivered to your home in 5 days maximum * (except weekends and holidays).
The carrier is responsible for keeping you updated by email and by SMS along every step of the delivery. Once the parcel reaches the facility which will take care of the delivery, you will be asked to choose the day you wish your tricycle to be delivered to your house. Make sure to be at home upon the delivery of your parcel.

We advise you to check the condition and contents of your parcel in the presence of the driver to be able to express reservations on the delivery slip if you were to notice any deterioration of the packaging or the product itself.
>> On-site pick-up from our workshop:
For a convenient and user-friendly delivery, you can also pick up your fully assembled and ready-to-use tricycle on site in our offices located in SALON DE PROVENCE (FRANCE) - From Monday to Friday from 9:00am to 12:00am and 2:00pm to 4:00pm (only by appointment, thank you), phone: +33 490 594 910